"Discover How You Can Get A Pay Raise at Work, Start a Low Risk Business From Home or if You Already Have Money But Would Love to Know on How Else You Could Maximise Your Money?"
I am feeling enthusiastic and offering my coaching worth $87 for one hour for FREE.

You'll Love it!

Here is my personal letter to you if you are looking for a financial breakthrough this year!


Dear Friend;



I can hardly believe it myself, but it's true that money is available for all of us.

​I have had a love hate relationship with money and I have experienced that money is readily available when I look for it or set my mind to it.

Money is useful and essential to our day to day life, money will become a weapon when you use it the wrong way and it can also be working for you when you know the right tools.

The Magic is in trusting yourself and have a new awareness on your relationship with money and learning the right tools.

I know what you're thinking: "Oh! This is just another get rich quick scheme!"

- I don't believe in such schemes myself, the more faster the promise of money the more risk you may need to take. .

Just Imagine Being Able To:

1) Have access to different resources where you can make money from your passion.

2) Know the secrets of asking for a pay raise if you are employed.

3) Learn the right way of how you can manage your hard earned money.

4) Learn how you can leave behind a lifetime of legacy to people that matters.

5) Learn how you can make money work harder for you.

...And that's just for starters!

It Might Sound Crazy - But I'll PROVE to You It Works for My Clients

And Not Only That, But:

1. You can also learn how you can do internet marketing from home.

2. You can discover how to can earn money without needing a talent.

3. You can have financial peace of mind.

. . . Special Bonuses When You Respond Right Now

​Bonus: Receive a FREE Financial Blueprint Worth $30



​Why You Should Approach me?

I am a business owner myself with three start ups, over the years I was rigorously trained on the secrets of financial wealth and management.

I had also attended thousands of hours training myself in the fields that's tried, proven and tested to provide financial stability even after losing all of my money from divorce and after being diagnosed with anxiety disorder.

I may look young but I have tons and years of experiences that most adults do not have and I can also share tips and also warn you of any wrong moves that could lead you to a financial disaster.




What Do My Clients Say About Me?


"Kamilah had provided me with sound debt management strategies 10 years ago and had given me an awareness on my lavish spending habits. I had maxed out all my credit cards and was in one million dollars in debt. Today, I am able to spend my money in assets that have helped me improve my financial situation. Not only that, she had helped me stop all my bad spending habits."

Mr Kaliaperumal Ganeshan
Safety Officer

​
"Kamilah has educated me and my family on the importance of Financial Planning and she has helped us regain financial stability during the time when my husband suffered from an injury at work. We are also able to buy our dream home after listening to her advise."

Arrenawaty
Sales Representative
Created by ©Destinance LLP 2018
Business Reg. No. T16LL0178A
Powered by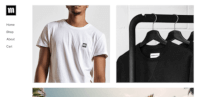 Create your own unique website with customizable templates.